Last week Korbond were humbled to be chosen to represent the region and, indeed, the haberdashery industry, with a visit from our local MP, Gareth Davies, and Councillor, Martin Hill, accompanied by the International Trade Minister, Ranil Jayawardena, in a review of businesses across the county doing great things globally.
Following a full site tour and evaluation of existing operations, discussions turned to existing and potential challenges and opportunities Internationally, surrounding process, paperwork and the 'administration burden' in 2020/21 transitioning from one export document to multiples, for example.
However, we will head into Brexit with vigour and continue to export globally with the welcome support, advice and connections from the Department of International Trade to make it possible. Our business has remained buoyant throughout Covid-19 as we have evolved in a virtual world to maintain lines of communication with our partners at home and abroad.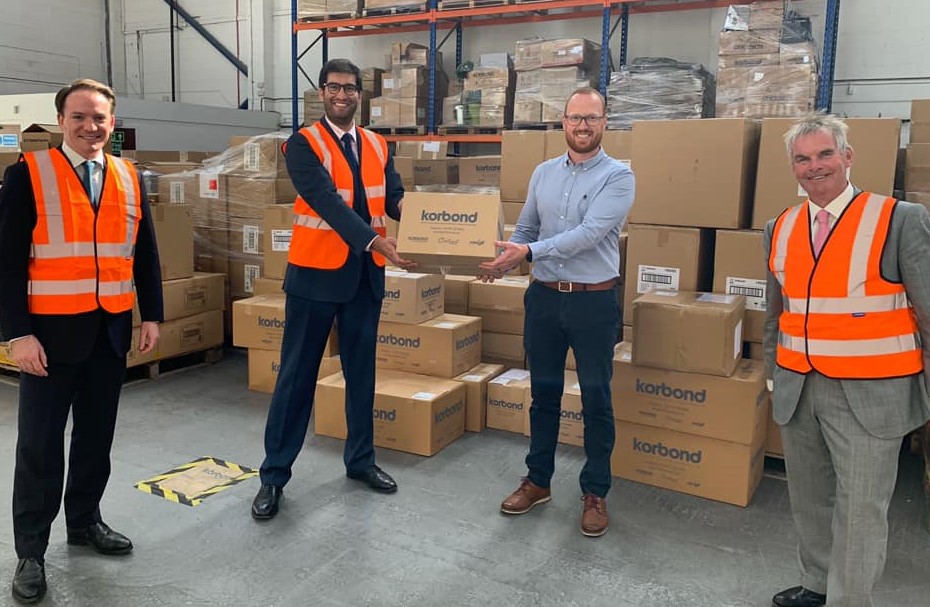 International Trade Minister, Ranil Jayawardena, said: "Export success stories will continue to grow and that's critical for more jobs and new opportunities, and of course helping people keep prices down and put more money in their back pockets".
We embrace newness and are committed to growth with an aggressive exportation plan to increase our distribution from 8 countries to 10 in the next year.
Share with...