Lost and Found
In 2018, the average UK household spent £189.29 per child on Back to School essentials, with the UK in total spending over £1.5 billion. Though this huge spend rarely means much to the children sporting the new clothing and accessories, with 62% of lost items never found again. Many parents give in and spend the year either tirelessly searching through lost property or spend a fortune replacing lost items. This doesn't need to be the case. Korbond's Back to School range allows parents to use their time far more effectively with fuss free uniform and school accessory labelling and alteration.
The range includes Korbond Hemming Web which provides a sew-free solution for shortening or altering school uniforms. It is easily applied under the hem with the use of an iron. It is also useful for bonding badges to blazers or jackets.
The best way to avoid the lost property bin, is to use Korbond iron-on, woven name labels, which are the ideal size for labelling school uniforms and PE kits. The sheet of labels is backed with strong adhesive. Use with the Korbond Laundry Marker to ensure the marking and label withstands continuous washing.
Cut down back to school stress this September with Korbond's Tagit collection.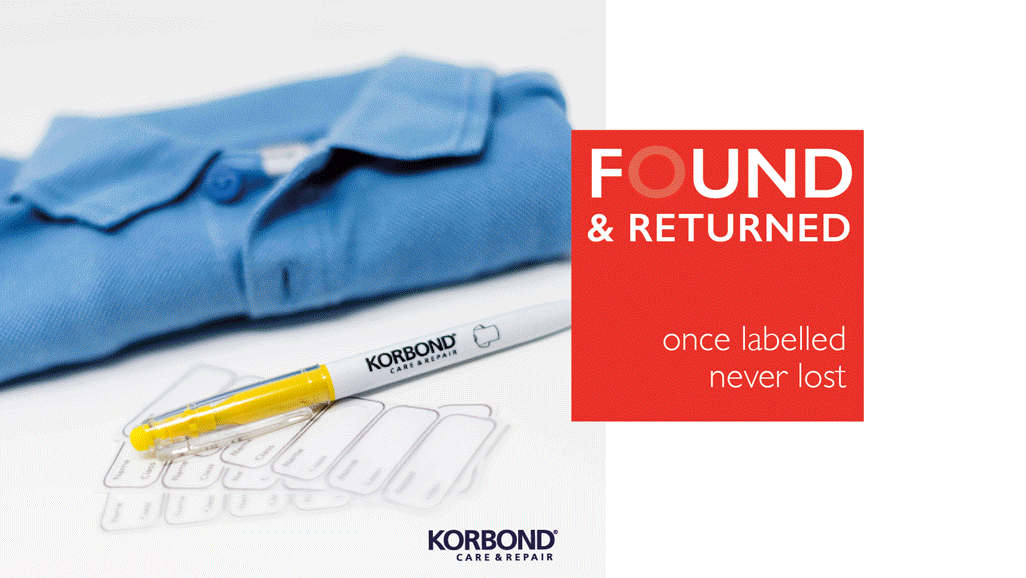 Share with...