Korbond Care and Repair have long been a pioneer within the grocery marketplace in the UK and Korbond are delighted to have launched this October in Morrison's with a range of easy to shop 'Shelf Ready Packaging' solutions.
Tapping into demand for the need for sewing accessories and clothes care products, each SKU has been specifically selected to meet the needs of the core Morrisons shopper. With a mix of 6 SRP's including sewing threads, pins & needles, iron-on quick-fix solutions, and our bestselling lint rollers, the range provides everything required for everyday mending and repairing.
Korbond's new listing is part of the brand's mission to provide haberdashery for every household and make it available to more consumers than ever before.
RRP's start at £1.29 and the full store list is available to view at the following link...
https://www.korbond.co.uk/pdf/1570627252MORRISONS STORE LISTINGS 2019.pdf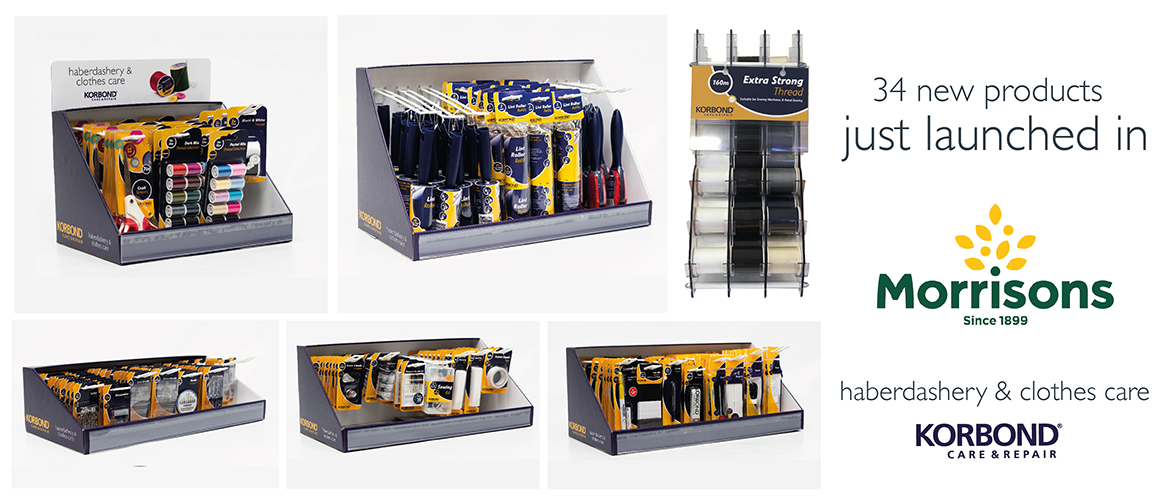 Share with...