Here at Korbond, we have been working on something very exciting! This has been in the pipeline since summer last year, so we are delighted to unveil these brand-new products for 2020 at Stitches!
First of all, we have upgraded our entire range of House of Textures. Minor design changes and re-modelling make all the difference and will provide crafters with smarter ways to organize their kit. Examples of modifications we have made include changing the orientation of the closure on our Twin Lid Sewing Baskets, to allow easier access to everything required when getting creative. From implementing this, crafters will benefit from a more open way of working. In addition to this, the inside contents tray has been manufactured from a more durable material.
As we have had a fantastic response to our House of Textures collection, we have been able to introduce a new shade palette to the range. Although monochrome remains very popular in 2020, we were inspired by colours that provide a contrast to the more traditional options such as Herringbone. The cosy warm tartan is bound to stand out!
Not forgetting our exciting showcase, we have teamed up with a design-led company to bring a brand-new range to market. Something that we have never done before! Without revealing too much, visualise modern and vibrant patterns featured on an array of hobby and craft products.
Find out who this collaboration is with at the show!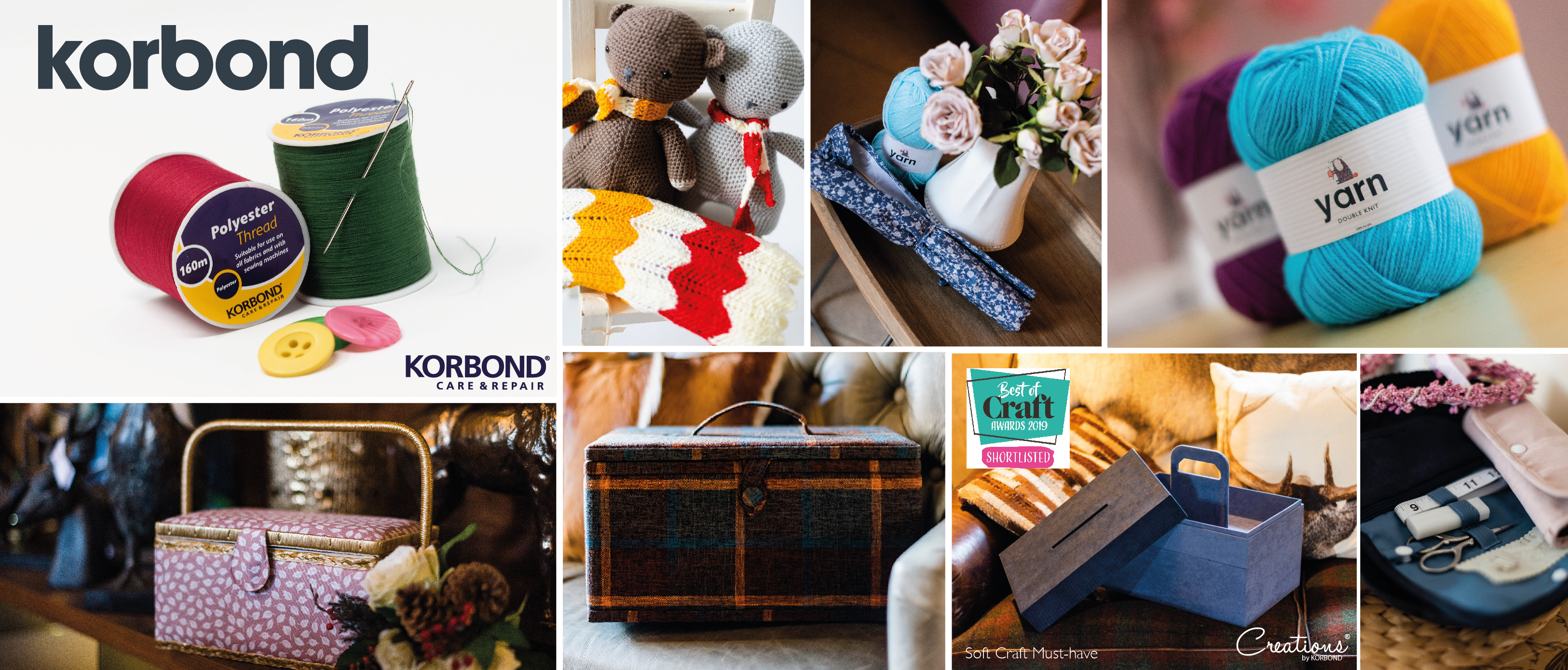 Share with...