Chunky yarn (pun intended) is just one of the new and exciting products we are bringing with us to the NEC this September, and we cannot wait to show it, and more, to you face to face on our new stand at Autumn Fair and at our debut appearance at Glee; it's been a long time coming.
In addition to our much anticipated yarn expansion, including 10 additional colours to the existingDK and DK Baby ranges and new Chunky and Twinkle yarn to add dynamism to the creative scope of knits from our yarn range; we are also showcasing our eco-packaging and rebrand across our established range of haberdashery and clothes care, renowned for quality and value, and our refreshed craft storage collection in a variety of useful sizes and stylish prints to inspire hobbyists and complement interiors alike.
The multifunctional selection of baskets, bags & totes in everything from soft grey felts to structured cotton twill in botanical leaves, classic polka dots & kitsch owls, elevates the Korbond range of haberdashery and clothes care, yarn and accessories providing scope for multiple purchase shoppers; they are also ideal for storing general household items including books & magazines, shoes & toys, & gardening tools.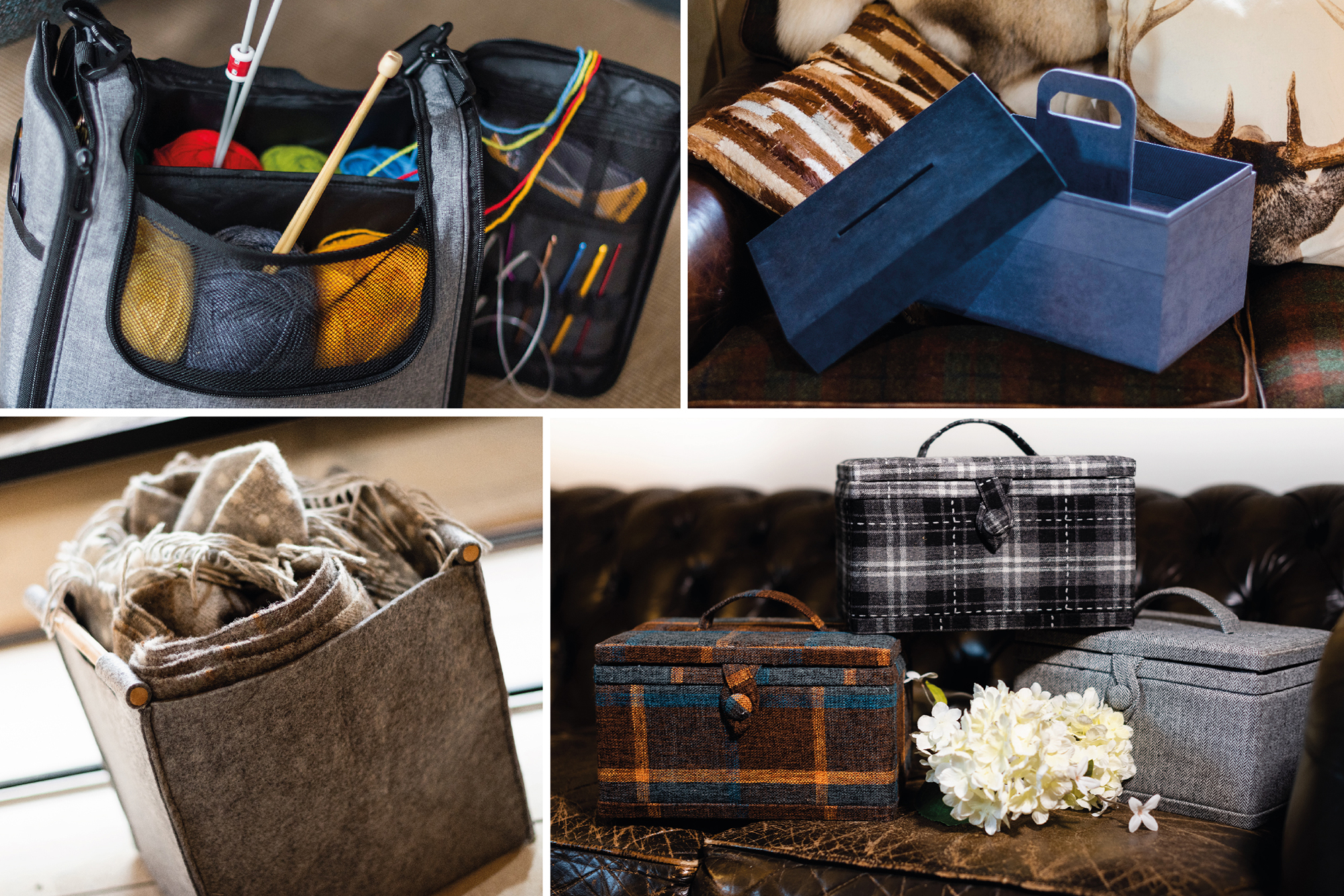 Traditionally our brand has focussed on the concept of "Care" & "Repair" within the haberdashery category. Our tools and accessories have consistently been designed to equip households with fit for purpose, affordable products that essentially make lives easier; now our strapline incorporates "Create", encapsulating the creative elements of our category while meeting growing consumer craft trends. Along with this streamlining of the brand message you will find a sleeker colour palette and the introduction of inspiring on-pack photography to invigorate the products, target emotive consumer buying signals and provide a more contemporary premium feel.
Our green credentials were the primary driver in the development and evolution of our eco-packaging and rebrand. Haberdashery and clothes care remain at the core of the brand, flanked by craft, and our commitment to deliver these ranges to you as sustainably as possible is our personal mission. We have reduced our packaging's environmental impacts by removing "bad" and non-recyclable packaging, our card is now from recycled sources, and where practical we have introduced re-usable packaging formats. This is not the end of our eco journey, but a step in the right direction, and we commit to further developments in the coming years.