This past year has seen a real positive impact on the growth of the craft market across all tools and accessories. With individuals spending more time at home during national and local lockdowns they have turned to crafting as a new preferred past time. Furthermore, crafting has been harnessed as an implement to relieve anxiety, with many influencers, bloggers and writers promoting its mental health benefits of relaxation, being 'present' and detoxing from technology and life's daily stresses.
In response to the resurgence of the craft market we have expanded our product range to include Aida Cross Stitch Fabric and a Craft Magnifier, complementing our existing embroidery hoops, threads, needles, and scissors.
Korbond Aida Cross Stitch Fabric is an ideal base for many cross-stitch projects whether following a charted pattern or freehand. The woven canvas has a firm structure to allow evenly spaced stitches to achieve a professional finish.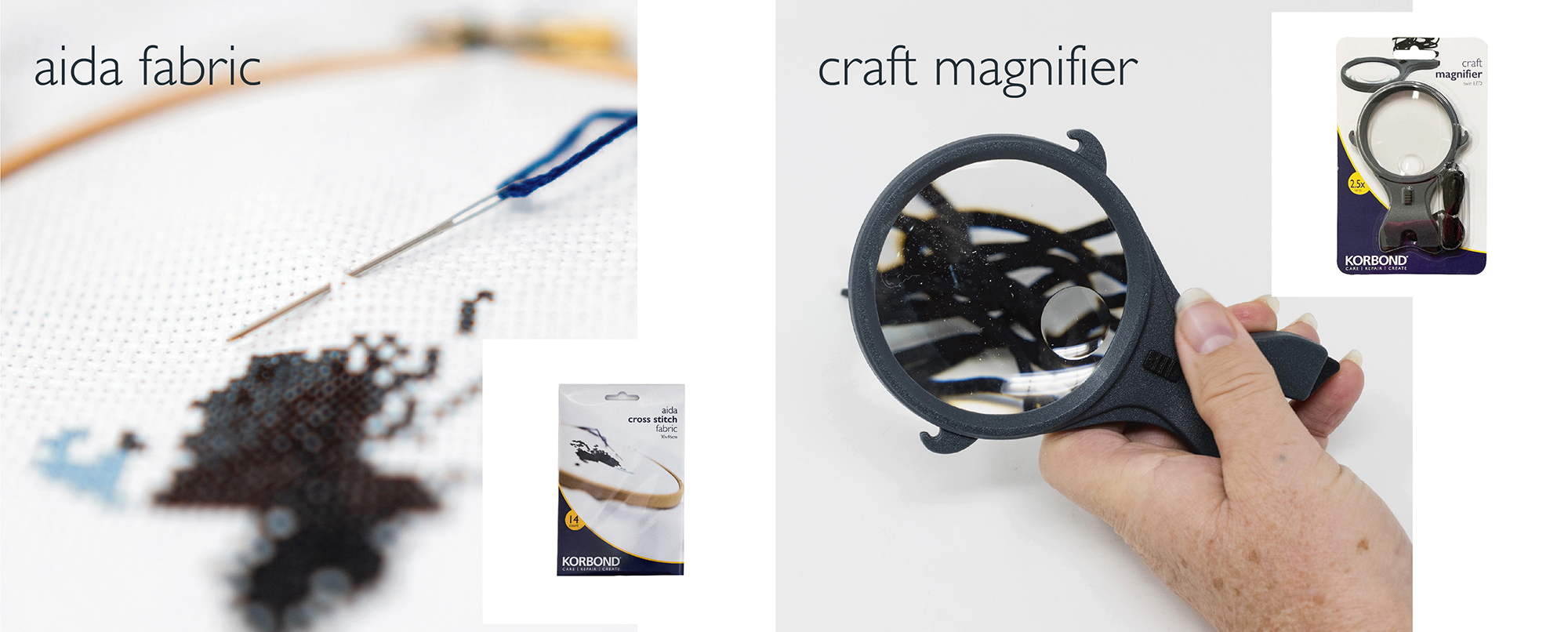 Korbond Craft Magnifier is hands free and features an integral twin LED light which is particularly useful for working in low daylight conditions. It minimises eyestrain with a 2.5x magnification crystal clear acrylic lense and provides a bright, shadowless illumination for a range of up-close crafts such as embroidery and needlework; for more intricate work there is a 4.5x magnification spot lense and an objective lense.
You can view our full range of embroidery and soft craft tools and accessories here; call us to discuss how we can expand and merchandise this category in store for you today.