A hamper, craft tote or yarn bag bursting with an array of knitting tools and yarn makes a wonderful gift for knitting lovers and with the changing season and current trend for knitting reinforced by our very own Olympic champion, Tom Daley with his knitting exploits on screen and across social media, we agreed it was time to expand the range. We have just taken delivery of our biggest yarn order for the winter ahead yet, including 18 exciting new additions to the range comprising DK yarn, Chunky yarn, Twinkle yarn, and Baby DK yarn.
Who do your customers buy for? Themselves, friends, mothers and mothers-in-law, nieces, nephews, and grandchildren; they all knit, crochet or craft, that is why we have expanded our DK yarn ranges to offer improved choice and value. We listen to our customers, their feedback is important to us, and with our red DK yarn a bestseller we have introduced additional shades of red to enhance the existing range, including scarlet and burgundy.
Demand for pink yarn also high, we have added a light pink and a dusky pink, that is also available in our new range of Chunky yarns. The introduction of Chunky yarns to the range offers the option of a more substantial knit with bold stitch definition, ideal for these colder months and available in 4 complementary shades.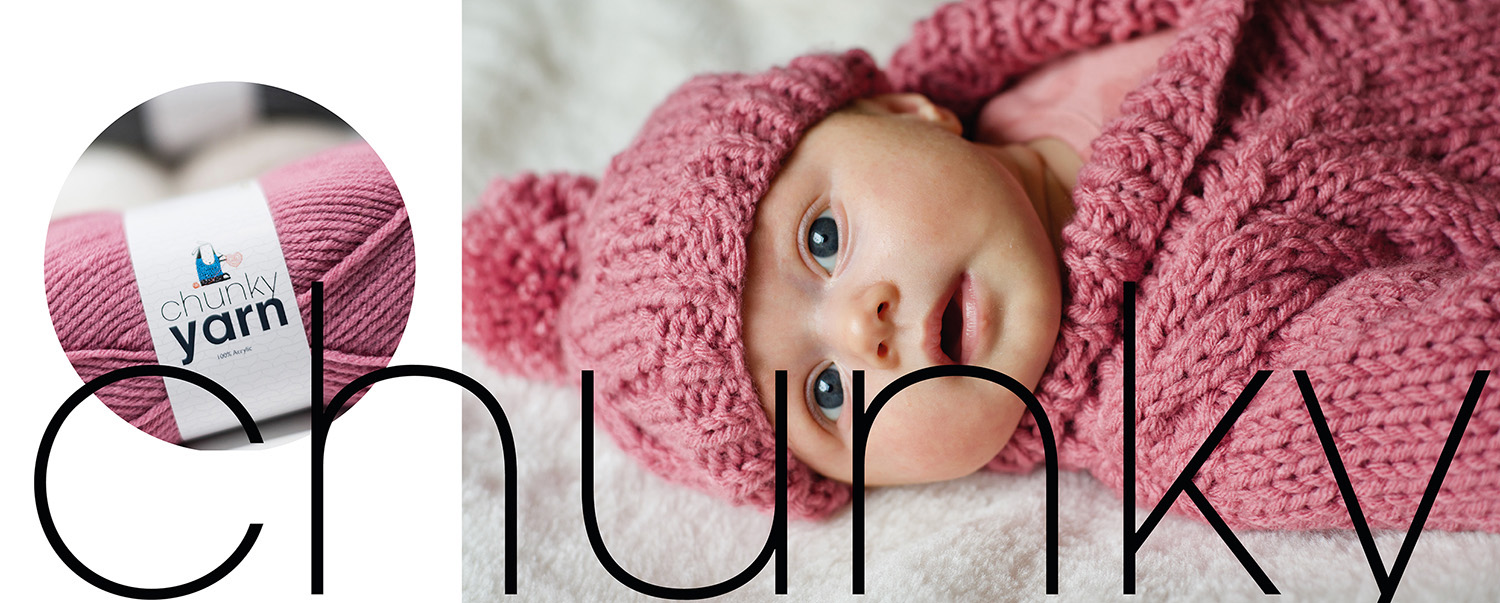 Furthermore, knitting and fashion trends pointed heavily toward Twinkle yarn, intertwining metallic thread into the construct of the yarn to add sparkle to the knit, so we carefully selected 4 classic shades to stand the test of time: white, silver, red, and black.
Finally, following the lockdown baby boom, we doubled the Baby DK range to include 4 more unisex shades, including white, cream, lilac, and silver grey, that work well together, individually and with the existing range, offering real versatility.